Designed and developed in Australia

100 % pure web based solution

Available Globally
Far more than just another Membership Database
MEMforce for Trade Unions has a comprehensive features designed to integrate all aspects of your Union's operation. Sure it has dues management and reporting, but it also has much much more.
Striving for success
Now you can sprint ahead! Ease of use and flexible design means that when you want to run a new campaign, trying new idea, or circumstances demand immediate action; MEMforce is ready to respond.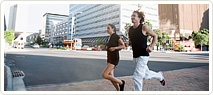 Built on experience
MEMforce is built on the solid foundation of over two decades supporting Trade Unions and other membership organisations. While MEMforce is less than a year old, it is build on proven technology and is the latest generation of our product line which started with our first membership solution back in the early nineties.

It takes more than just great technology
Our approach to implementing and supporting MEMforce places the focus on you. Our staff work with you to understand your organisation, your priorities, challenges, goals and day to day operational needs.